Forward by Mr. Gary Player
I love how golf can bring people, friends, families and communities together – as I've always said, golf is a friendship factory!
When we design courses, I take pride in knowing thousands of conversations are going to occur on the property. Memories will be made. Golfers will have a chance to beat their best every time they play. I love knowing that as a designer, I am testing not just the physical ability of the golfer, but also the ability to make decisions, evaluate risk-reward challenges, take pride in conquering the course, and view failures as a challenge to come back and give it another go. I know I am testing the human brain and its capacity to make good and bad decisions, to create narratives and to tell stories of the battle that occurred on the golf course. I know this because I do the same as a player. I still enjoy the test and I love the memories of the challenges. I know that the test is both physical and mental, and frankly, far more mental than physical.
So, you can imagine my surprise and intrigue when the concept of a 'mental scorecard' was introduced to me. Keep mental score after each shot and each hole? What? How? I know we keep the traditional score after each hole with the number of shots taken, and this is a measure of your battle against the course. Every golfer knows that the first battle is not against the course, it is against ourselves. Can we recover from a bad shot? Did we consider all the factors correctly before selecting the club and choosing the shot to hit? Is there a way to measure this mental exercise?
If you can describe your shoes or equipment better than you can describe your brain, then you are like the rest of us. This world of neuroscience, understanding how the brain works, has always intrigued me. Technology is allowing us to go inside the tiny neurons of the brain and see where they are going when over a critical putt, after a poor shot or bad break, and understand for the first time what is actually happening.
The notion that we can 'keep mental score' was completely foreign to me until I read Dr. Justice's work. What a potentially game-changing concept! Why not keep mental score when keeping your golf score on the same scorecard? Why not use the mental scores to make adjustments? The golfer's brain is constantly working, negotiating with itself, playing roles of Judge, Jury, Prosecutor, Defendant, and narrator of past and future, all without our understanding of what is really happening. Win the mental score first and then then you can take on the golf course. This is the right order of battle. I know this to be true from my own experience. The most frustrating part about golf is not losing, but when you lose because of your own mental or emotional mistakes, when you perform below what you know you are truly capable of.
Dr. Izzy Justice has created golf's first mental scorecard. It is simple, is kept on the same scorecard, no devices needed, so that you know exactly where your brain is after each shot. This book is easy to read and understand so that you can get to know your own brain as well as any of your clubs. I can see how any golfer of any level would find great value in this. You may never play golf the same way if you start measuring your mental performance on the golf course.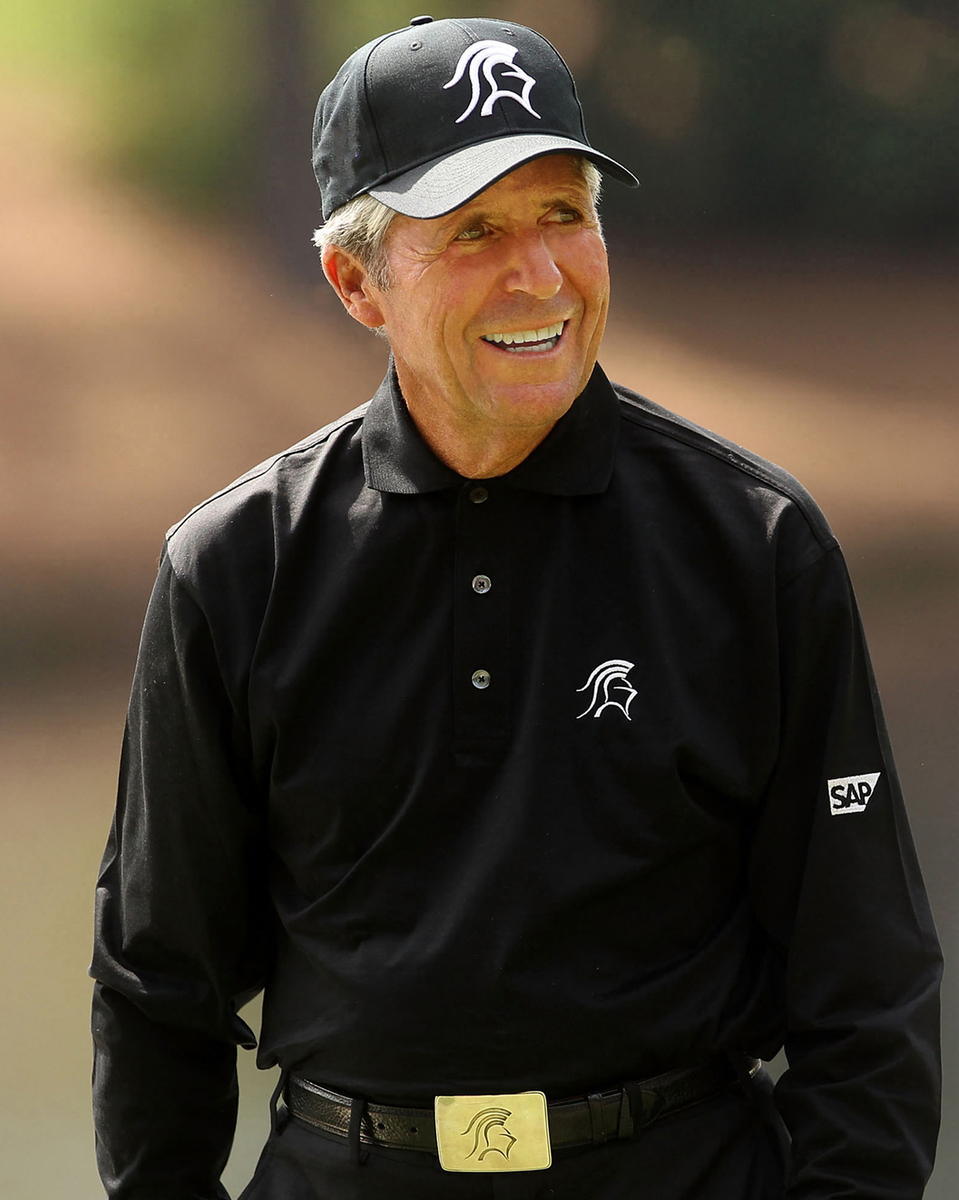 GARY PLAYER
Grand Slam Champion
World Golf Hall of Fame
9 Major Championships
9 Senior Major Championships
165 Professional Victories over 5 decades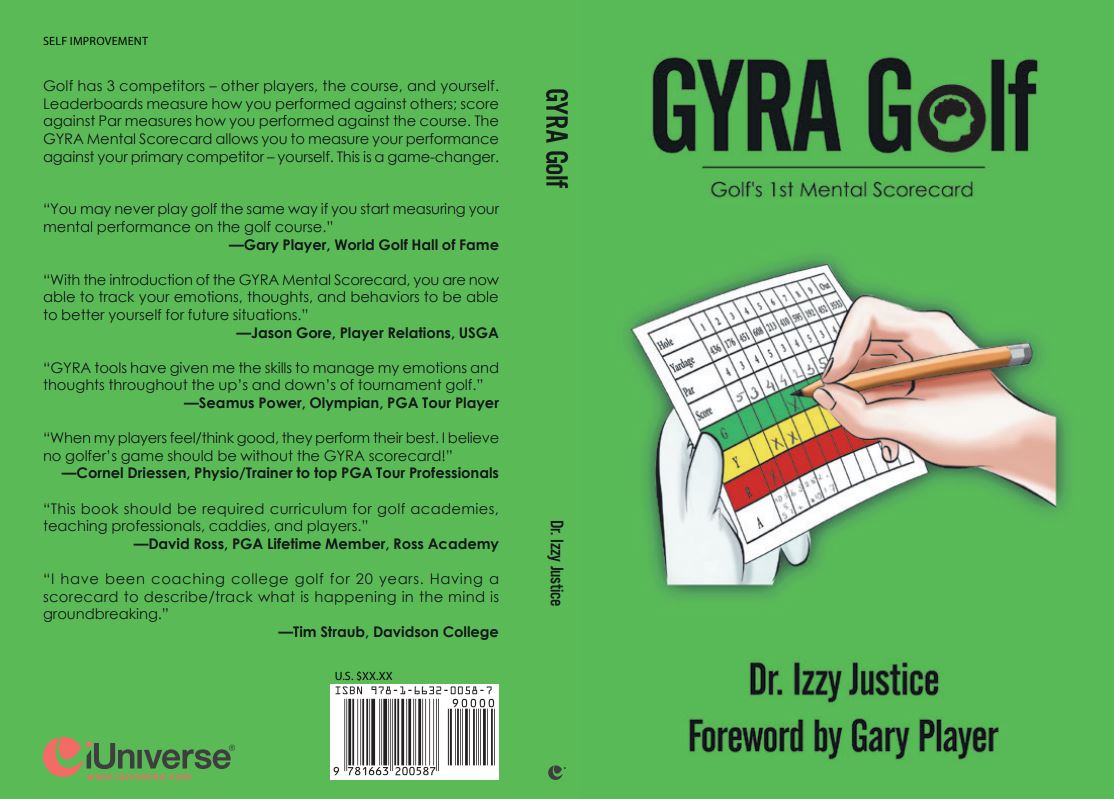 GYRA GOLF
A Neuroscience-based approach to Golf's Mental Game
"The central premise of this book is that if a golfer can measure their emotional and mental state in golf, the two most constantly-changing variables when playing, and make the right adjustments to both, then performing to the best is achieved."